To answer that question you will first need to understand what is CRM or Customer Relationship Management.
What is CRM?
To dumb it down, CRM is what an insurance broker might call an agency management system.
Think of Salesforce.com as best in the world plain vanilla CRM and you can customize it to help you run any kind of business.
The Butcher, the Baker and the Candlestick Maker
Everybody is looking for the same kinds of tools.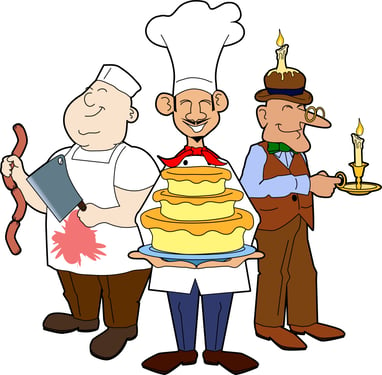 Think about it. It does not matter if you are the butcher, the baker, the candlestick maker, if you are Michael Dell, or if you sell widgets or insurance, you need the same kind of CRM tools to run your business.
You need something to help you to manage all the information about your clients and prospects, about the products and services that you sell, you need to be able to take notes on your conversations and set follow up tasks. You will need integration with Microsoft Outlook for email and calendar; reporting and dashboard analytics. You are going to want document management, workflow automation, full mobile access, social media integration and the ability to easily modify and add to it over time as your business grows and your requirements change.
With the understanding that there is no one single application that will do everything you need, ideally you will want the ability to easily integrate with other applications that are used to run your business so that you only need to enter information into one system.
Did I miss anything?
Let's take Michael Dell as an example. He does not have any peers. There is nobody else who does the same thing that he does. There is nobody else who is building PC's and Tablets on demand and shipping them around the world. He's managing sales, customer service, logistics. It's mind boggling; hard to imagine.
As a result, he needs to build something custom for his business. At the same time, he doesn't want to reinvent the wheel. So what he did was take these best in the world tools and customize them for his business.

Lucky for you, as an insurance broker, general agent or insurance carrier, there are tens of thousands of other people whose business is the same as yours.
So where Michael Dell has taken the Salesforce Platform and customized it for his business, we have done that for the insurance vertical.
Many of the world's most successful and progressive companies have built applications on the Salesforce Platform to better manage their employees and the work that they do because it is the best in the world CRM.