With The Click Of A Button, We Can Do More With Your Data
We needed an enrollment solution that would work for most of our clients. At the same time, we didn't want to learn a new system. Because we do not have any time for duplicate data entry into this new system, the idea of a single point of data entry was a critical requirement.

We did a lot of research. We looked at all of the available enrollment solutions. We even considered building our own.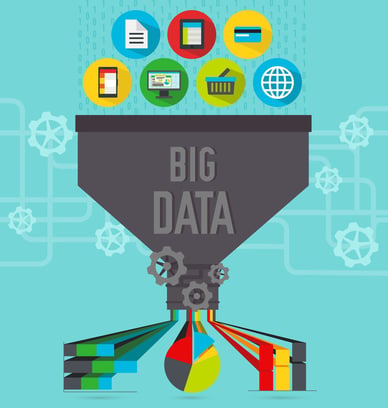 Needless to say, all of the solutions we considered allowed us to manage all this and more:
Open enrollment

Qualifying events

Terminations

Employee self service

1094-C / 1095-C Forms

Year-round benefits administration

Online W-4s and I-9's

Online direct deposit

Customizable onboarding documents and carrier forms

Defined contribution

Mid-year HSA changes

Private Exchange
After lots of research and much consideration, we decided to partner with Bernie Portal. While it is user friendly, clean and not confusing, we chose Bernie because it is easier to use and less expensive to operate when considering both the hard and soft costs of implementing an enrollment solution.
With The Click Of A Button...
We liked the idea of their Bernie Buildout Form - instead of asking us to enter information about each client into their website and then learn our way around their website, they gave us a PDF form to complete. It's that easy.
To create a Bernie Portal for any one client, all we need to do is complete the 581 fields on the 17 page PDF and provide a group census in a specific format to our Bernie rep. Then wait 1 - 3 days for Bernie to create the site and you are ready for open enrollment.
If you were paying attention, you might have realized that it's still A LOT of work to set up even a Bernie Portal.
How Could We Use Our Data In BenefitsGuide To Make This Easier?
Using an app from the Salesforce AppExchange called Drawloop, we created, what is essentially, a very sophisticated mail merge document.
With the click of a button, we can now automatically create a signature ready completed Bernie Buildout Form and group census - eliminating hours and hours of data entry for each group that we move to Bernie Portal.
This is just one example of how we are using the data in our BenefitsGuide Insurance CRM to save time and make more money.