Before I try to explain how workflow automation will save you, as an insurance broker, both time and money, it is probably best to define a workflow.
What is a workflow?
A workflow is a standardized business process that consists of sequential interdependent steps that may involve more than one person and may extend over a period of time.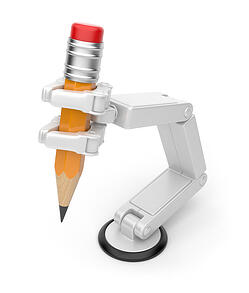 Examples of common workflows for insurance brokers include:
Renewal

RFP

New Plan Setup

Plan Change

BOR

Member Transactions

Physician Network Comparison
Here is a more specific, albeit simplified, example:
As an insurance broker, you are very familiar with the annual renewal conversations that you have with each of your clients for each of their policies.
Let's consider just the work that you will do for one particular client's renewal this year. To keep it simple, let us assume that for this example we are working in a community rated market.
From a very high level, there are a few basic things that will need to be accomplished to successfully renew this group.
We will need the current population of the group. Depending on the specifics of the case it may be as easy as checking on the insurance carrier website. Regardless, this needs to be done before we can begin to prepare the renewal comparison for the client to review

After the group census has been confirmed, the renewal comparison spreadsheet showing the renewal against the recommended plan options can be prepared.

After the client has received the renewal comparison spreadsheet, somebody must work with the client until a decision has been made about what to do for the next contract year.

Once a decision has been made for the new contract year, we will want to make some note of the plan selected and the sold rates and benefits. The client has decided to renew as is, make a change to an existing plan, create a new plan, or some combination thereof. These are all multi step processes that will now need to be completed.
** Note how each task is dependent on the previous ones in that they cannot be successfully completed without the completion of the previous tasks.
What is workflow automation?
Workflow automation is a pre-defined structured process where tasks representing the work required for each of the standardized steps in a process are automatically created and assigned to the right person at the right time based on business logic.
How will workflow automation save you time and money?