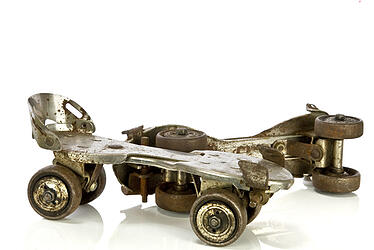 If you have not upgraded your agency management system because you do not use the one you have now, this story is for you.
When I was maybe 11 years old, my friends started playing roller hockey in the street. It looked like fun and I wanted to play. So that I could play too, I asked my parents to buy me a pair of skates.
Because they didn't think I would play more than a few times, they bought me an inexpensive pair of old school metal skates, while all the other kids had these new skates with rubber wheels.
Needless to say, I only played a few times because I couldn't keep up with the kids on the new skates with the rubber wheels.
My parents were quick to say "I told you so". In their mind, because I only played a few times, no matter how much money they had spent on these skates, I would not have played any more often.
This Is Why You Should Be Looking To Upgrade
The next year I finally got a new pair of skates, they were awesome. Immediately, I could skate well enough that I was competitive playing roller hockey and it was fun. For years, we played all the time, so much so that over time I wore through those skates and two more pair.
The Same Idea Can Be Applied To Your Business
Do some research and you will find that agency management for insurance brokers has come a very long way since the last time you took the time to investigate the options.
With the success of the Salesforce Force.com platform and the growth of their AppExchange, small and medium sized businesses are now able to leverage the same best in the world technologies being used by the largest and most progressive global enterprise organizations. Companies like Dell, Citibank, Bank of America, ADP, AON, and AIG have all built applications on the Force.com platform to better manage their employees.
In fact, over 2 million people who work for over 100,000 different companies do their work using applications built on the Salesforce Force.com platform.
The Evolution of CRM for Insurance Agents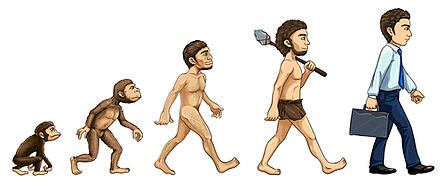 Until recently, if you wanted to use these same tools, you would have had to subscribe to the Salesforce service and then hire consultants to customize the platform to meet your business requirements. If you have ever tried to customize a program like ACT! or Outlook you will know what I mean when I say that while the base product is great, it is like plain vanilla ice cream; the flavor needed to make it all work for the insurance broker business is Insurance Broker Rocky Road.
BenefitsGuide is Insurance Broker Rocky Road
BenefitsGuide is Force.com pre-customized for the group insurance broker business.
Today, there are over 1700 pre-built applications available on the AppExchange. You can probably find one designed to satisfy your business requirements; not just for agency management but there are applications for everything from outlook integration to social media to financial accounting or project management and more.
A major advantage of using an application built on a platform like Force.com is that many of these other AppExchange applications are pre-integrated with each other so you can install more than one and use them together as part of one system.
So to answer the question: "Why invest money into an agency management system when nobody uses the one we already have?"
You are not going to buy an old school agency management system. You are going to invest in something new, something bigger and better.
For more information or to speak with an Insurance Agency CRM expert call 646-461-3000 or email jason@benefitsguide.com