Which Insurance Agency CRM is Best for Me?
The best CRM for a particular insurance agency will depend on a number of factors; not the least of which is what type of insurance they sell.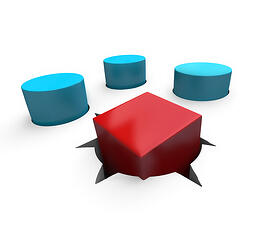 While this may seem incredibly obvious; begin your analysis by identifying the agency management systems that are specifically designed for your insurance vertical. Pretty simply, if the focus of your business is selling health insurance then you will want to consider those solutions that are designed specifically for the health insurance broker. Likewise, if you are a property & casualty agent or a life insurance agent your search should be focused on those solutions that are designed for your vertical.
Unless your business is laser focused in one specific niche area, such as employee benefits or group health insurance, life insurance, property & casualty, or retirement planning, you are likely not going to find a single solution that fully satisfies all of the needs and wants of your different businesses.
There is no simple answer. For many, given both the limitations or some and agency management systems available, the ideal solution for your specific business might require more than one agency management tool.
You may have not yet realized the significance so I will say it again.
Like many insurance agents, you probably have two businesses and you are likely managing them using a tool that does a great job for your primary business but not so much for the other side of your business. At times this weakness can cause you to waste time, make mistakes and sometimes even lose a client.
This is a big deal if your business is like one of the following:
- a life insurance agent and you also sell health insurance or property & casualty
- a property & casualty agent and you also sell health insurance or life insurance
- an investment advisor and you also sell health insurance or life insurance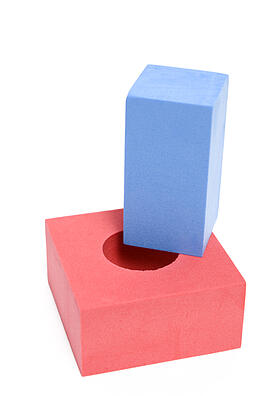 It's the Old Story of the Square Peg and the Round Hole
Your current CRM is meant as an agency management tool for one type of insurance broker. The problem is that you are also using it to help you manage your other insurance brokerage. It's like trying to bang that square peg into a round hole.
This may not be a revolutionary idea, but you can save time, improve client retention and win more new business simply by having the right tools.
If you have one or more full time employees working to manage your 'other' broker business then you should seriously consider also getting an agency management tool that is specifically designed for your 'other' business so that your staff can provide a better service to your clients.
The better agency management solutions available today have unique features that will help you to make more money by reducing the time required to service your existing business, improve your client retention and also improve your sales close ratio.
By far the most valuable thing that you contribute every day at work is your time. Make the most of your time by having the latest and greatest tools to help you more make more money.
If you prefer, feel free to contact us at 646-461-3000 or email sales@benefitsguide.com.